A traditional massage is the type of massage you would book at a spar, all the focus is on you and usually has a holistic or healing purpose. Your Masseurs is always clothed, and the focus is always on both you and delivering the benefits of your chosen massage to perfection.
If you're gay, getting a massage from a member of the opposite sex can be a little awkward, and getting a massage from a male masseur who's straight can be even more awkward at times. With a gay masseur you can relax knowing you and your masseur are on the same wavelength, you won't feel self-conscious, you can speak freely and there won't be any awkward moments.
Add to this, you can safely argue no one know a guy body better than another guy. Which parts don't like increased pressure and which areas like a more sensitive touch. A gay masseur will know this more than most men, for obvious reasons.
Traditional massages include Swedish Massage and Deep Tissue Massage
---
Swedish Massage
A relaxing massage and is perfect if you just want to lie back, relax and let your stresses melt away.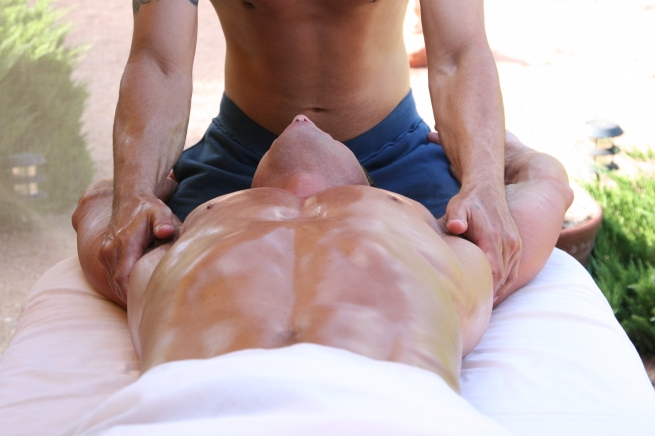 Traditional Relaxing Massage
No Mutual Touching
Your masseur is clothed
Underwear or towel to cover your modesty
In-call at our studio only
A traditional Swedish massage has the main aim of pure relaxation. A full body massage that will relax your muscles and transport you to a world of pure bliss. A great massage to have after the stressful day at work.
A gentle to medium massage that your muscles may desperately need. It will help you to relax and may enhance the body circulation that can result in better sleep. Swedish massage is also called a classical massage and it's a good fit if it's your first massage and you are a little nervous.
The five main techniques used in Swedish massage are stroking, gliding; kneading; rubbing and tapping.
We suggest having this massage after a busy day at work or as a relaxing treat. It will balance you out and release all the tension you've built up during a day. Your mind can also benefit from this massage as much as your body. Click below for more information.
60 Mins Incall = £50
---
Deep Tissue Massage
A great massage if you have sore aching muscle that may need a much firmer touch.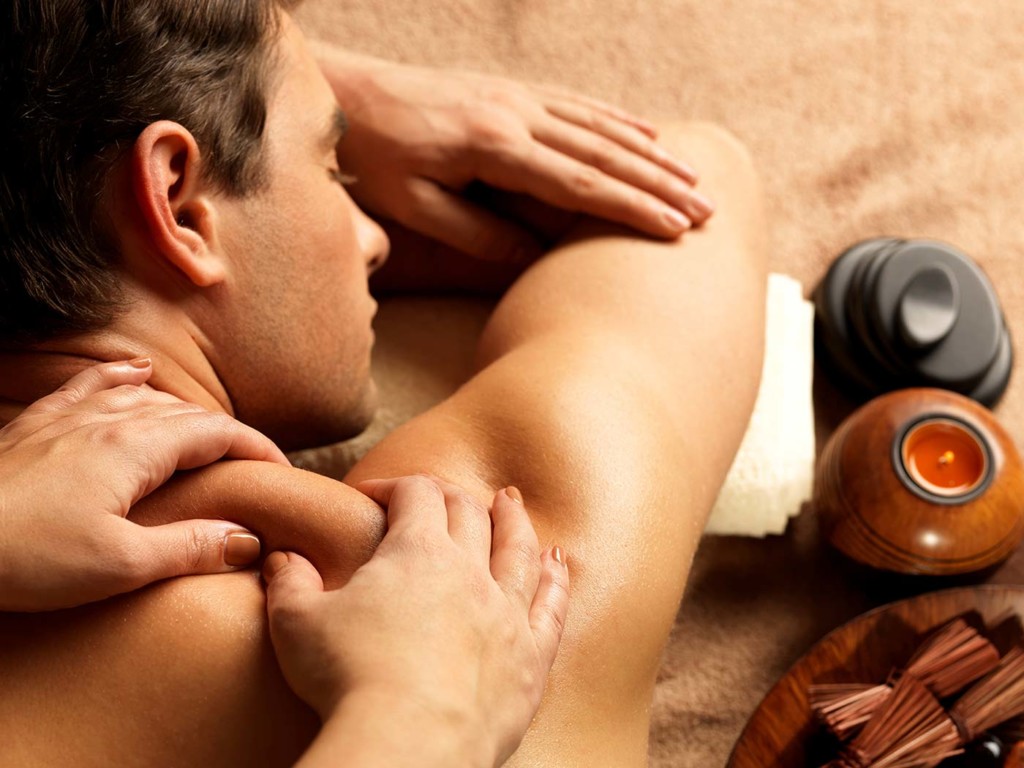 Traditional Deep and firm massage
No Mutual Touching
Your masseur is clothed
Underwear or towel to cover your modesty
In-call only
A traditional Deep Tissue massage is where more pressure is applied to your muscles in order to aid the healing process with injury, strain or DOMS etc . A stronger and firmer massage for all the guys who wants to get rid of aching muscle pain. Your muscles will thank you for it.
If you are suffering from aches that need something a little stronger than our Swedish, then a deep tissue massage may be just what your body needs. During this, the pressure is much more firmer and this is focused on the areas that need it, don't worry, its 'good pain' but it is worth it as it may relieve pain and speed up the healing process.
Tissue needs to be properly warmed up before applying deeper pressure. It's a step by step procedure. Most of the techniques are the same as the Swedish massage but the pressure is firmer and with it a much greater benefit. It's a heaven for your muscles.
60 Mins Incall = £50
---
Want something a little more sensual?
Do you want to take your massage to the next level and add some sensuality? Have a look at our selection of naturist massages.
---
---
Coming Soon
Sports Massage – A massage that has one aim, to treat aches, pains and injuries. As the name would suggest, it's for those caused by sports, but also can be just from everyday life. This is not too different from a Deep tissue massage, however, to offer sports massage you must be specifically qualified to offer them. – Coming Soon
Hot Stones Massage – A massage where heated stoned are placed at points on the body to help relieve tension. . – Coming Soon
Aromatherapy Massage – A massage that incorporated the healing properties of essential oils. – Coming Soon