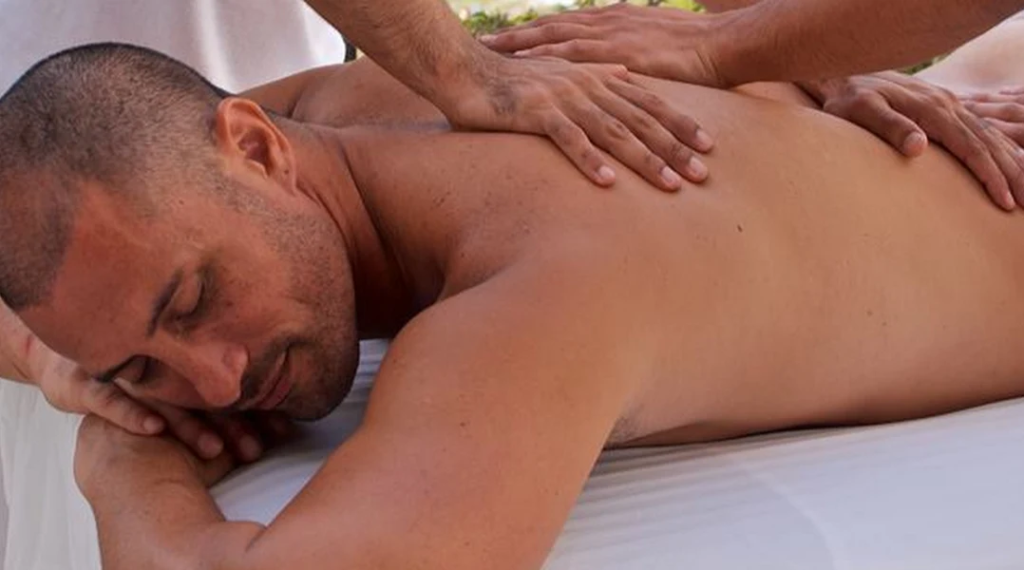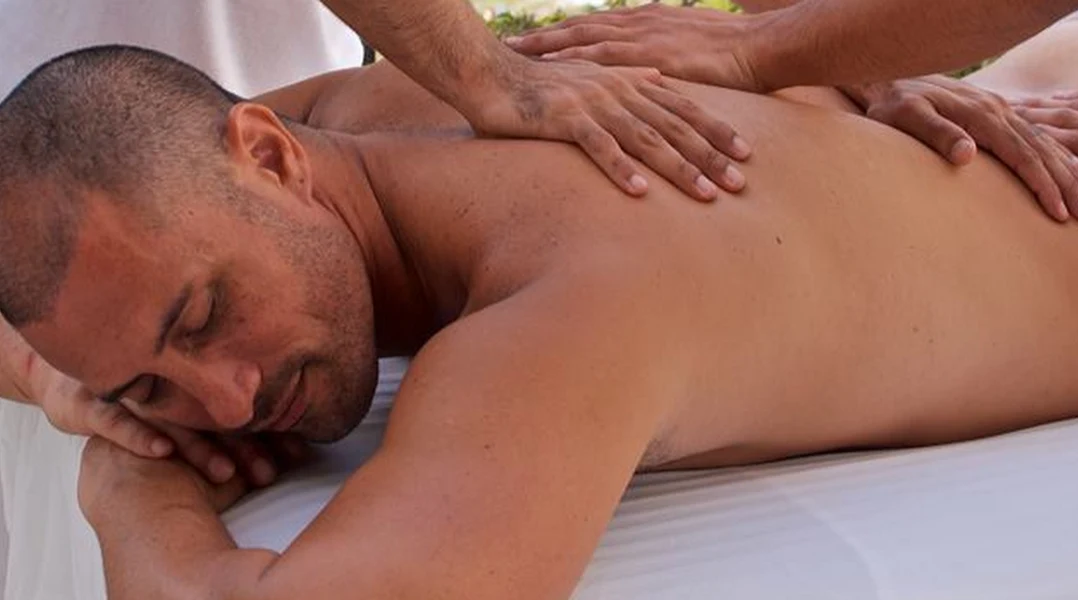 Four hands over two hands- Are you ready?
It wasn't until recently that we introduced the four-hand massage. Imagine not just one Adonis, but two Adonis masseurs rubbing your muscles top to toe. Sound amazing …. then read on to find out more.
Four-hand gay massage is an amazing experience. If you are an experienced client that has been through all stages of the relaxation, then the next step is a four-hand massage.
If your new to massage, then this could be your ultimate session of relaxation to build up to. Everyone gets nervous, even just meeting one masseur. Just come and relax, all Adonis masseurs have a high reputation for making every massage relaxing and stress free. Depending who is available at the studio, we endeavour to get the masseurs you request. we can also do outcalls to your home or hotel and have an number of masseurs that we work with.
So what to expect….
Two naturist masseurs
Four firm hands
Team massage using the best of both masseurs' techniques and skills
Total, pure and unadulterated relaxation and stress relief
The Benefits;
Even more sensual touch to help relax the muscles
Greater impact on aches and strains with all parts of the body being simultaneously massaged
Increased blood circulation as the body maintains stimulation from four hands.
When it comes to a four-hand massage the best time slot to book is an hour. 60 minutes of bliss. We offer four-hand massages as naturist and deluxe. Naturist gives you the best start to enjoying this type of massage as four hands give you more contact than you would be use to, for a first time. Deluxe is even more sensual giving the massage that takes you to a whole new level.
Highly recommended and the cost is based upon the hourly rate of each masseur so it is the same as booking the masseurs individually.
If your in Manchester, take the opportunity and book in for those four hands to help you relax top to toe.
You 4 hand massage can be with James or Zac and one of the below. We have worked with the below.
We are also happy to collab with anyone if you have seen someone you like. we will contact them and arrange it.
How Do I Book A 4 Hand Massage?
Pick the date and time you want and book it in using our booking diary.
As soon as you book your chosen Masseur will contact you on whats app with options of who you want to join them for your 4 hand massage on that date and time.
If no suitable 2nd masseur can be found for that date and time then we will try and re arrange for another suitable time that suits all parties.