The nerdy bit before you book your massage…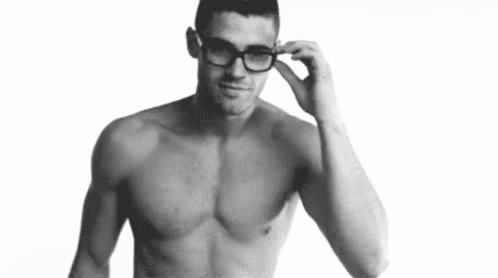 Please book your massage appointment using our live online diary on our Services & Booking section. It's really easy to book and it shows all our available days and times and you can book instantly. You do not need an email address, just a mobile number.
Cash is the preferred payment method & payment should be made at the start of your massage.
Thank you for choosing Adonis Massage. Please make sure you have read all the below before booking your massage. If you book one of our services, by doing so you confirm to have read, understood and and agree to all the Terms and Conditions below.
Online Booking will not require payment online. Pay cash on the day.
To use our service, you must be 18 years or older.
If you're under 21 or look under 25, bring photo ID that contains a DOB.
You must supply a working, correct mobile number when booking. Once you book we will What App the number supplied and if we do not get a positive response or if the number is wrong we will cancel your appointment.
If you book a massage and then block us on Whats App your appointment will immediately be cancelled. If you want to book again, you will need to pay in advance in full at time of booking.
Non UK numbers – Please contact via Whats App only.
If you don't want to be contacted by Whats App or text, please book by email
For the sake of discretion and confidentiality, We will only ever message you if you message us first.
Bank Transfer is the preferred payment method & payment should be made at the start of your massage. Or we also happily accept cash.
Ensure you know the massage you have booked, what's included and what's not included.
Please do not book a Traditional massage or a classic naturist if you want The Deluxe. The massage you book sets your level of consent so we have to assume the massage you've booked is the massage you want. You will not get a free upgrade, you can however ask to upgrade your massage at any point if you want to. Ensure you have extra funds if this may be something you want to do.
If you repeatedly try and exceed the boundaries of the massage you have booked without paying for an upgrade, or act in an aggressive or rude manner, the masseur is allowed to terminate the massage without refund.
Please do not arrive more than 5 minutes before your appointment time.
You understand Adonis Massage is not an escort service.
Deposits are non refundable.
The prices are fixed. We do not haggle or price match.
Should you be 10 minutes late or more for your appointment and we have not had contact from you, and we are unable to contact you, then we will assume you are not going to turn up. (No Show) – Seriously guys, please don't do this. it's very not cool.
After a 'no show' booking you will not be able to book using the online booking system if you want to book again, please contact us by whats app and you may be requested to pay in advance.
If you would like a very last minute booking (ie, within the next 30 mins) please call, text or Whats App your chosen masseur.
We will never pass your details on and are kept in the utmost discretion.
You do not need to give your real last name. Use a fake one if you wish.
Once booked online, you will receive email confirmation and details. (if you supply an email) You will not receive any automated text confirmation.
By booking one of our massage you agree to being touched in a sensual nature .
Should you have any requests please just ask in the notes when booking or ask you Masseur at the start of your appointment., eg, if you don't want to be massaged in a certain way or place.
We have shower facilities at the studio available but the use of this will be within your appointment time. So please shower before your appointment.
If you are paying by bank transfer, your payment needs to have arrived before your appointment.
Long distance out calls may require a 50% deposit by bank transfer at time of booking.
4, 6 and 8 hand Massages may require a 50% deposit by bank transfer at time of booking
Although we do not offer full sexual services, we at Adonis Regularly get Tested and Checked to ensure we have a clean bill of sexual Health. We kindly ask that all our clients do the same. If you are sexually active and have not been tested recently (every 1 to 3 months depending on level of activity), in the interests of us and all our clients well being we ask that you postpone your booking until after you next 'all clear' test.
By booking an appointment, and on booking, you confirm you have read and agree to the above Terms and Conditions