Do you have a question that isn't covered on our site or in our blogs? Then it's probably here, if not, get in touch and we will happily answer it.
In the nicest possible way, please do not contact us asking about availability or prices, you can see what slots are left and available to book on the booking diary, and you can see all our prices on the services / prices page.
If you have a question not covered on the website then please do get in touch, we would love to hear from you. Please do check see below first as your question may be covered here.
So Can i Book by Phone?
Yes but please be specific. Due to the man hours taken up answering vague 'when are you available' and 'what are your prices' type questions we sadly will just refer you back to our website. We try and avoid spending longer trying to book the massage than actually doing the massage. If that happens I usually give up or just assume it's not genuine. Please try not to message us asking questions that are covered on our website.
If you want to book via whats app its cool, but in order to not have a 100 message exchange please be specific. Please detail the below.
1st – have a look at the booking diary and see what date and times are available.
Then in your first message please include
What massage do you want? are you unsure? look here…services
How long do you want the massage to be? eg. 60, 90 or 120 mins?
What date and time would you like?
What is your first name?
confirm you have read the Ts&Cs on this website
Also, We will probably be in an appointment so sadly very unlikely to answer quickly, by the time we are able to answer your desired appointment time may have been booked by someone else.
Please do not call us at some ungodly hour of the morning. It shows a total lack of manners and cutesy, i will also be asleep and if I do answer likely to be greeted a less than friendly manner.
Please do not book a Traditional massage or a classic naturist if you want The Deluxe. The massage you book sets your level of consent so we have to assume the massage you've booked is the massage you wanted. You can however ask to upgrade your massage at any point if you want to. Ensure you have extra funds if this may be something you want to do.
(Please note – we only do a limited number of Deluxe per day. If there is still availability you can just tell us at the massage if you want to upgrade)
We will message you on WhatsApp with the full address details on or before the morning of your appointment. You can find our location details on our location page. The details on there will get you to within 15 seconds of our door so you can plan your journey.
Obviously, no, sadly not… But you'd be surprised how many times we get asked.
Please do not contact us asking for a time that isn't listed on the below booking system 'just in case you were available'. – If a time slot isn't showing, sadly it's not available.
If your masseur is spending time traveling, they can't be available work. If you choose to ask your masseur to travel to you, which takes up additional time and travel expenses this sadly and obviously need to be covered.
If this is not something you want to do, then you're more than welcome to come to us and just pay the base price for the massage only.
There are 3 pay and display car park very close by our Manchester incall location, all within 1 mins walk. if you just google the post code that you can find on our location page or on our profiles you can see where they are. We sadly can not advise where is the best place or which is the best one as we don't know what direction you're coming from.
Absolutely yes.
A good gay male masseurs always use high quality massage oil, sometimes infused with essential oils for a truly revitalising experience. All this is great for massage, but possibly not too great if you need to get dressed and head back to the office, or off to dinner.
We have shower facilities and you are welcome to use them before and after you massage if needed. We suggest, where possible to have a shower before you arrive so we can start the massage as soon as you arrive. Understandably on some occasions you may have come from work or just had a workout so grabbing a shower is totally fine. After your massage most choose to have a quick shower so we will ensure we leave a little time for you to freshen yourself up. Any shower time is forms part of your appointment time.
We are available everyday Monday to Sunday 9am to midnight. The best thing to do is have a look on the book your massage page. Our live online booking system has a list of all the dates and times left available.
The short answer is no. If you want the guarantee of full escort services and sex in your massage then you don't want a massage, you need to find and pay for an escort.
Booking and paying for a massage and expecting sex is like getting a cleaner and expecting them to redecorate, do your laundry and walk your dog at no extra cost. It's as rude as it is weird.
No, everything your massage includes is included in the price of the massage.
Having a look at our Massage services page will answer this question for you. But in a nutshell, the Classic Naturist Massage doesn't include mutual touching, it's a 'one way street' and is all about you and your senses.
The Deluxe Naturist Massage includes mutual touching and exploration, body to body contact and you can do to your masseur what they are doing to you.
All our massage types and prices are listed on the Services page. The Services page explains all the massaged we offer and should answer any question you may have.
Great, then book. The best thing to do is have a look on the book your massage page. Our live online booking system has all my available dates and times
While we understand the financial situation most people are in, we do not do discounts of any kind.
Considering the service you're looking for, most guys don't give discounts as haggling can be a little insulting.
Having 'the place to ourselves' is not a guarantee and not really needed as the only person you will see is your masseur, and we will obviously be alone in the Massage room that has an ensuite. If for whatever reason you feel more comfortabale knowing we have 'the place to ourselves' then send us a Whats App and we may be able to arrange it.
Firstly, the 'I want to my massage right now or never' type of message can come across as a little rude. In the nicest possibly way, we are not a dancing monkeys and dont jump when I'm told too.
Any decent masseur will have advance bookings and isn't just sat there twiddling their thumbs.
It's also important to note that due to Covid19s additional cleaning and disinfecting measures we cannot take a booking with less than 30 minutes notice.
Having said the above, its perfectly fine to politly ask when is the soonest available appointment slot or just have a look on our booking page and you can see the slots available right there.
The simple answer is, it depends what massage you book. Some allow it and some don't. See our services page for more info or have a read of this blog on can i touch my masseur.
No, Prostate Massage isn't a service we offer.
There are many pics on our profiles. And if you want even more pics or videos you are more than welcome to join our Onlyfans (links on profile's). Sadly if we sent pictures or videos to every request we would spend most of our day just sending pics to people. Additionally, in the many years we've been naturist masseurs, not one person who said they 'needed' fully naked or dick pics to book was ever geniunly interested in booking a massage.
If the pictures on our profiles don't make you want to book then its unlikely more pics would swing it, besides, gotta leave something to look forward too in the massage 😉
Our Service is 1000% discreet.
Sadly we don't do anonymous massages.
If you're not comfortable even showing your masseur your face then you shouldn't be getting naked with them. Additionally, we are also not willing to let someone in who is fully anonymous into our premises.
In the nicest possible way, If you're so uncomfortable getting a massage then perhaps it's not the right thing for you.
Yes, absolutely.
Masseurs love variety, and great masseurs have clients of every shape and size. We've said it before, the world is a wonderfully diverse place, made all the more interesting because of the variety in it.
Lets face it, if every looked the same our job would be super boring.
Without wanting to be too blunt, No, we don't price match. You're not buying a fridge from John Lewis. If price is the major factor in your decision making process and you've been quoted cheaper elsewhere, why not give them a try.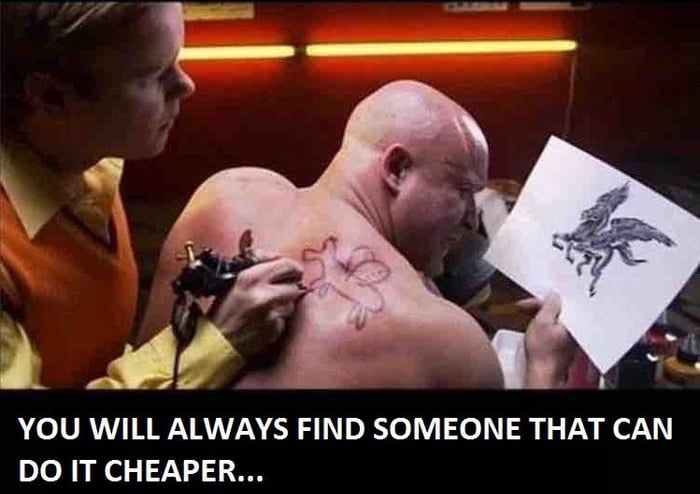 As massage therapists, we love what we do, we spend many hours honing our skills to make sure you get the best possible massage.
The only thing we love more than giving a massage, is giving a massage knowing you have loved coming to see us as much as we loved seeing you.
While is not essential or required to tip your masseur, a tip is always gratefully received. It is important to note that any tip given is purely a gesture of thanks and not an automatic acknowledgement or consent of any additional services.
Firstly, it's perfectly natural for your body to respond to a massage, and as a red blooded male it's going to respond in a number of ways. This being one of them. So, in a Swedish or Deep Tissue Massage your masseur will just ignore it. However, our naturist sensual massages are clearly designed encourage an appropriate response. this being one of them.
Not Currently, we are all Gay.