Book Your Massage Instantly
With Adonis Massage booking your appointment literally couldn't be made any easier, simpler or quicker.
Please book me using booking diary below. On it you can see the available time slots and book instantly
Just book by picking the date and time you want from the booking diary below and then just pay on the day. Pay on arrival. Bank Transfer or Cash. We do NOT take online payments.
Please note – We are on Holiday for 2 weeks from Saturday 23rd September to Sunday the 8th October so closed between those dates. Bookings being taken for before and after those dates.
---
Massage Ts&Cs
Thank you for choosing Adonis Massage. Please make sure you have read all the below before booking your massage.
By booking an appointment you confirm you have read and agree to the below Terms and Conditions
By booking with us you confirm consent to sensual contact relevent to the massage you have booked.
Online Booking will not require payment online. Please pay Cash or Bank Transfer & payment should be made at the start of your massage appointment.
To use our service, you must be 18 years or older. If you're under 21 or look under 25, bring photo ID that contains a DOB.
You must supply a working, correct mobile number when booking. Once you book we will WhatsApp the number supplied and if we do not get a positive response or if the number is wrong we will cancel your appointment.
If you book then block us on Whats App your appointment will immediately be cancelled. If you want to book again, you will need to pay in advance in full at time of booking.
Non UK numbers – Please contact via Whats App only.
If you don't want to be contacted by Whats App or text, please book by email
Ensure you know the massage you have booked, what's included and what's not included. Please do not book a Traditional massage or a classic naturist if you want The Deluxe. The massage you book sets your level of consent so we have to assume the massage you've booked is the massage you want. You will not get a free upgrade, you can however ask to upgrade your massage at any point if you want to. Ensure you have extra funds if this may be something you want to do.
If you repeatedly try and exceed the boundaries of the massage you have booked without paying for an upgrade, or act in an aggressive or rude manner, we may terminate the massage without refund.
Please do not arrive more than 5 minutes before your appointment time.
You understand Adonis Massage is not an escort service.
The prices are fixed. We do not haggle or price match.
Should you be 10 minutes late or more for your appointment and we have not had contact from you, and we are unable to contact you, then we will assume you are not going to turn up. (No Show) – Seriously guys, please don't do this. it's very not cool.
After a 'no show' booking you will not be able to book using the online booking system if you want to book again, please contact us by whats app and you may be requested to pay in advance.
We will never pass your details on and are kept in the utmost discretion.
You do not need to give your real last name. Use a fake one if you wish.
Once booked online, you will receive email confirmation and details. (if you supply an email) You will not receive any automated text confirmation.
By booking one of our naturist massage you agree to being touched in a sensual nature .
Should you have any requests please just ask in the notes when booking or ask at the start of your appointment., eg, if you don't want to be massaged in a certain way or place.
We have shower facilities at the studio available but the use of this will be within your appointment time. So please try and shower before your appointment.
If you are paying by bank transfer, your payment needs to have arrived before your appointment.
Long distance out calls may require a 50% deposit by bank transfer at time of booking.
4, 6 and 8 hand Massages may require a 50% deposit by bank transfer at time of booking
If a deposit is paid, it is non refundable.
Although we do not offer full sexual services, we at Adonis Regularly get Tested and Checked to ensure we have a clean bill of sexual Health. We kindly ask that all our clients do the same. If you are sexually active and have not been tested recently (every 1 to 3 months depending on level of activity), in the interests of us and all our clients well being we ask that you postpone your booking until after you next 'all clear' test.
SimplyBook.me Ltd is a Supplier of Adonis Massage booking system only.
Massage Booking FAQs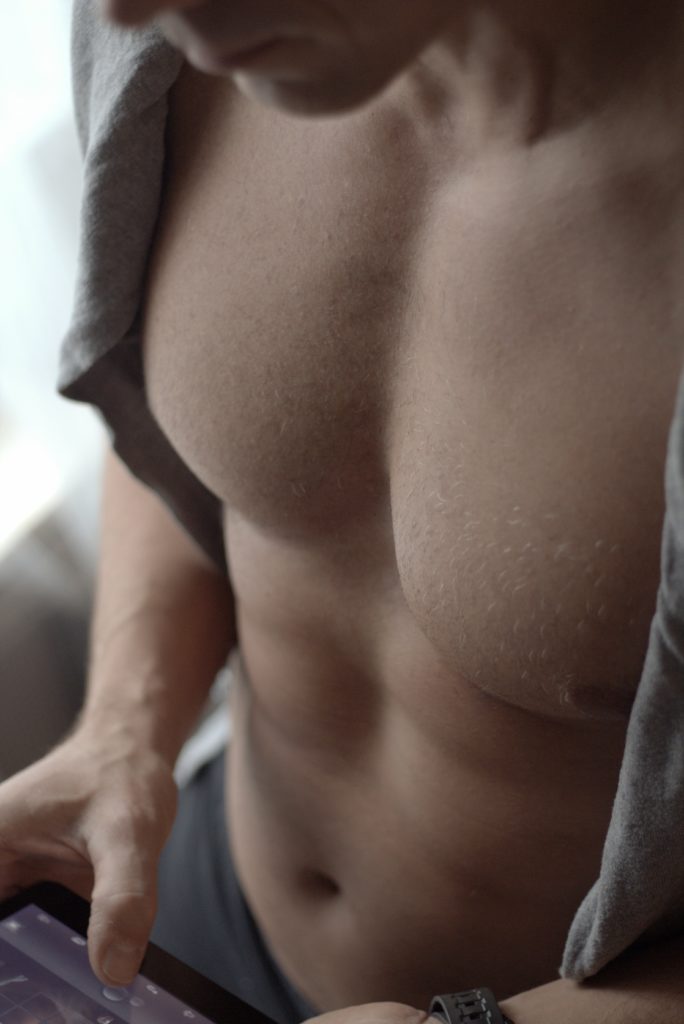 Can I Book by Phone?
Yes but please be specific. Due to the man hours taken up answering vague 'when are you available' and 'what are your prices' type questions we sadly will just refer you back to our website. We try and avoid spending longer trying to book the massage than actually doing the massage. If that happens I usually give up or just assume it's not genuine. Please try not to message us asking questions that are covered on our website.
If you have a question not covered on the website then please do get in touch, we would love to hear from you.
If you want to book via whats app that's cool, but in order to not have a lengthy message exchange, in your first message please include –
What massage do you want?
How long do you want the massage to be?
What date and time would you like?
What is your first name?
We will probably be in an appointment so sadly very unlikely to answer quickly, if you would like a fast booking or to see what times we have available please use our booking diary.
Please do not call us at some ungodly hour of the morning. It shows a total lack of manners and cutesy, i will also be asleep and if I do answer likely to be greeted a less than friendly manner.
Your booking system says you're not available, are you available?
There is no way of saying this without sounding sarcastic so, apologies in advance, but you'd be surprised how many times we get asked.
Sadly if the time slot you want isn't showing then sorry i'm not available at that time.
Please do not contact us asking for a time that isn't listed on the booking system 'just in case you were available'.
Book the Massage you want
Please do not book a Traditional massage or a classic naturist if you want The Deluxe. The massage you book sets your level of consent so we have to assume the massage you've booked is the massage you wanted. You can however ask to upgrade your massage at any point if you want to. Ensure you have extra funds if this may be something you want to do.
(Please note – we only do a limited number of Deluxe per day. If there is still availability you can just tell us at the massage if you want to upgrade)
Do I have to pay a Deposit?
Usually no. You pay for your massage on the day when you arrive.
However, I do request a 50% deposit if you are booking –
4 hand massage as you are booking 2 masseurs at once.
An out-call that means I have to travel outside Manchester city center.
I also request full payment in advance if you've booked with me on a previous occasion, stood me up, and want to book again.
Can I book 2 separate in-calls for the same time?
No Sadly not. We share one massage room so are unable to do this. The best option for this is 2 massages back to back or 1 in-call and one out-call.
Can we Video chat before I book?
No Sorry. Sadly not once in the many years I've been offering massage has anyone who 'needed to video chat' in order to book was actually interested in booking so this not something I do. I'm not here to offer free cam sessions for people pretending to want to book a massage. There are many pics on my website, Twitter, website reviews, google reviews, independent reviews on site such as Manchester lads and many other platforms that confirms Adonis Massage is genuine and that you'r're booking who is being accurately advertised. Given all the above let's not pretend it's about 'wanting to confirm i'm me' and actually be honest about why you want to 'chat on cam'. If that's your thing then great, but that's not a service I offer, sorry.
You're not available at the time i want, can you recommend someone?
No, Sorry. A simple google search can find you other options so asking me to do it is just pure laziness, and the looking is part of the fun so I wouldn't want to take this away from you. Also, i don't know your preferences i can't recommend effectively.
How do I book a 4 hand massage?
Book the slot you want from the booking diary above, then once completed we will get in touch to see who you want to join us and see if they are free. Once all that is confirmed we will then take the 50% deposit, the other 50% is payable on the day when you arrive.
Please note, as you're booking 2 Masseurs, a 4 hand massage requests a 50% deposit. I will get in touch once you have booked.
Good choice, your gonna love it!
I want a massage right now
Firstly, the 'I want to my massage right now or never' type of message can come across as a little rude. In the nicest possibly way, we are not a dancing monkeys and don't jump when we're told too.
Unsurprisingly, we don't respond well to a booking request that is the equivalent of someone clicking their fingers and any decent masseur will have advance bookings and isn't just sat there twiddling their thumbs.
It's also important to note that due cleaning and disinfecting measures we cannot take a booking with less than 30 minutes notice as we need a small amount of time before and after every appointment to ensure everything is cleaned to the highest standard. This is one of the reasons we sadly can not offer massage walk-ins or ones 'requested' for right now.
Having said the above, its perfectly fine to politely ask when is the soonest available appointment slot or just have a look on our booking system above and you can see the slots available right there.
When are you available?
We are available everyday Monday to Sunday 9am to midnight. The best thing to do is have a look above. Our live online booking system has a list of all the dates and times left available.
I want to book
Great, then book. Again the the best thing to do is have a look above an book it. Our live online booking system has all the available dates and times.