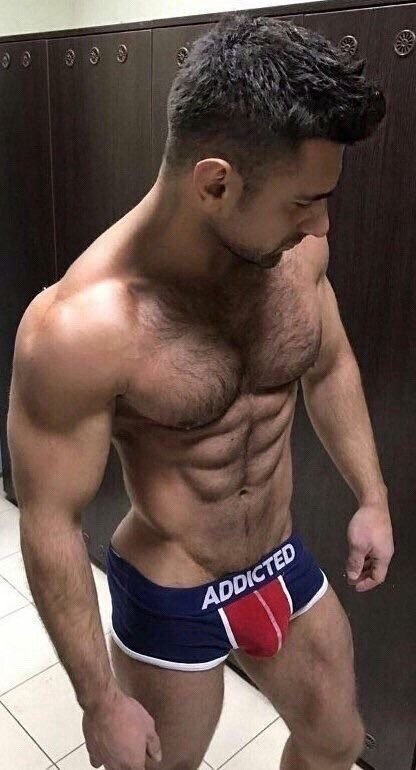 You don't have to be gay, bi or straight to enjoy the manly touch. Many straight, or gay guys have sports or Swedish massages from male massage therapist. Remove the image of a man touching you and focus on the massage. At the end of the day you want a firm hand that gets into the knots and releases the tension. This is not to say a female masseuse doesn't have a firm hand. We have tried many massage therapists in the past to find the one that deals with the stress and tension in the best way. We have seen a variety of ways in which therapist's male and female can improve the firmness of the massage. From using hot stones, warm bamboo to electrical massage aids they work to remove the tension and knots. So, what makes the manly touch the best?
A manly touch will always feel firmer and mentally you will associate the firmness to a male physique. The issue of arousal is always in the back of our minds and as we discussed in our previous blog a sensual touch by a man or woman will create some arousal no matter your sexuality. A straight guy can be aroused by another man when the touch is sensitive, sensual and gentle. So being around other men (naked) actually builds your confidence and gives you a better understanding of yourself.
The manly touch we can guarantee creates the most relaxing, tension releasing massage. We see many guys coming to us at Adonis Massage who want to relax but enjoy the company of another man. They appreciate a good physique, they want to explore, they want to see if the thoughts going through your head are OK. We will say no matter what, here at Adonis Massage Manchester, we provide a high quality and discreet service. Furthermore, a gay male Adonis masseur, knows more about the male body and releases tension in areas a normal therapist couldn't. Many therapists we have visited rarely massage the glutes (bum), we ensure from the legs and the lower back we reach the glutes, to fully allow muscles to release tension. The sensual touch forms the main part of our gay massage, it creates a skin tingling sensation, it makes you feel different and creates a deeper state of relaxation.
Not ready for the full manly touch, that's fine, build it up. Try a gay Swedish massage, this allows you to meet your masseur and enjoy the manly firm touch. Then move to a gay naturist massage, this allows you to enjoy the manly touch, appreciate them male form and begin to explore the sensual side of a massage. Finally, you can then fully enjoy the benefits of a gay deluxe massage, naked, sensual touch and more body to body contact. Again straight guys can enjoy the company and closeness of another guy and still be straight. It's not about labels it is about mother nature and the natural context of who we are. Appreciate a good body, feel those hands work your muscles and take your relaxation to a new level.
Everyone we meet says how amazing the naturist and deluxe massages are. That we treat everyone with respect and put guys at ease from the moment we meet you. The best massages in Manchester are Gay massages here at Adonis Massage. Take a step to a better you, step into a new world of relaxation and be confident about yourself.