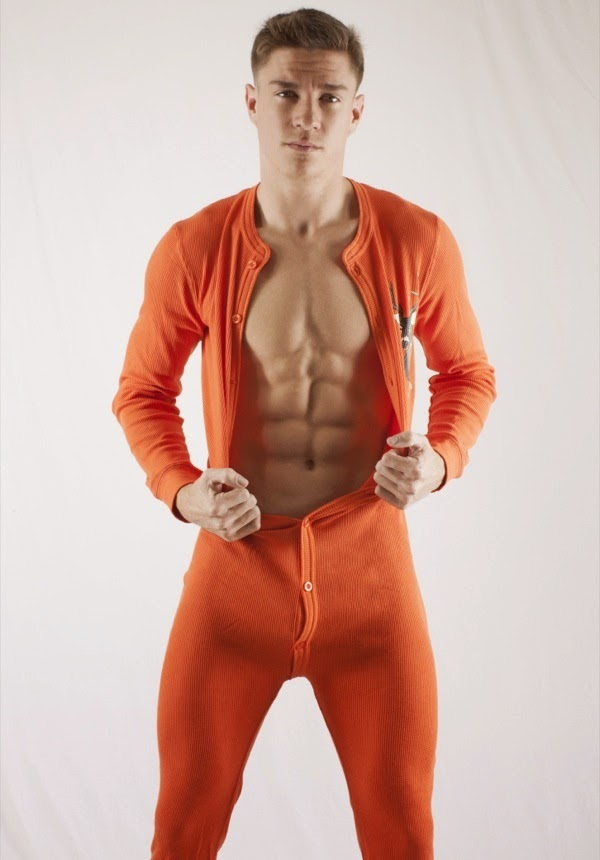 (I couldn't find a nice picture of a guy holding an orange. So… I went for one IN orange, and it kinda works).
It has again come to the time where I've ordered another batch of high-quality massage oil. I don't usually like using baby oil, it's very tacky and doesn't have the aroma of the blends I make. With every batch of new oil, I infuse into it a specially selected blend of essential oils making every massage an aromatherapy massage too. And add to that every oil I choose is selected for its healing benefits, in particular what wonders it can do for your skin.
The base oil I use is soybean and wheat germ oil. Its great for massage, easily absorbed and is very unlikely to irritate allergies. Having said that, a good masseur will ask about any potential allergies to both the oil they use and any essential oils infused into it. I will ask at the start of every massage but its always a good idea to make sure you tell me if you know you have insensitivity or an allergy to anything before your massage starts. I do have other alternatives to use if this is the case.
My New Massage Blend.
My new blend of essential oils is Frankincense, Sweet Orange and Cinnamon.
These 3 are a perfect combination, and with the Christmas period approaching fast, it has the added bonus of having a slight festive twang while still being relaxing and sensual.
Frankincense
Frankincense is a perfect ingredient in skin products and has been used as such for thousands of years. It is great for dry skin, can reduce wrinkles and the dreaded signs of aging, and can lessens the appearance of scars, spots and stretch marks
Sweet Orange
Sweet orangs has great anibacterial benefits so can help keep the skin fresh and clean. Then as if that's not enough, it also has antiseptic properties that keeps it clean so reduces spots or stops them from coming in the first place.
Cinnamon
Lastly, but most certainly not least, is this powerhouse of an essential oil.
Cinnamon has antioxidant properties, antibacterial properties and its anti fungal. Making it brilliant for aiding smooth blemish free skin.
What's more, in some cultures Cinnamon, and putting a cinnamon stick under your mans pillow is said to stir and ignite his passions. What more could ya want?
If you would like to try this blend, and one of my gay massages in Manchester please book here or see my profile for more info.
A new blend for a new day…
Oct 2020 blend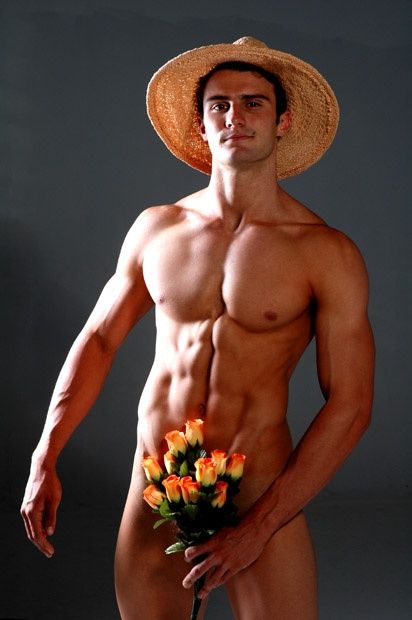 An Adonis Gay Massage is not only known for its 5 star gay masseurs, amazing firm hands but also for the sense tingly massage oil blends we use. Every new order of base oil comes with a new and unique hand blended mix of essential oils.
Why not try a Gay Massage in Manchester this month with James or Zac and totally indulge in heaven with the aroma of Lavender, Eucalyptus and Peppermint?
This unique blend of oils with leave you feeling refreshed, invigorated and tingly all over.
Sweet taste of Lavender
Lavender is an amazing essential oil for gay massage as it allows you to unwind and let you drift off. As those hands massage your aches and knots your head will be taken to the land of zzzz's.
Lavender has been scientifically proven to support a good night sleep and smelling a few drops before bed allows you to drift into a deeper state of sleep. This is great during a massage as it allows you to relax, your Adonis masseur can then work deeper around your muscles to give you a refreshing massage. It is not just sleeping that lavender can help with but also stress relief and sore skin.
The soothing aroma helps calm your nervous system and lets your mind unwind. This combined with nice calming music and candlelight means your stressful day will melt away in. minutes of being on the massage table.
The other amazing benefit to lavender is its ability to sooth sore and irritated skin. Great way to sooth your eczema or psoriasis, leaving your skin refreshed and revitalised after your massage. Great way to maintain healthy skin is to use lavender oil in your moisturising lotion or add to your warm bath at the end of a long day. Soothing the skin deeper.
Twang of eucalyptus
Yes, a woody twang with a sweetness too. The fine subtle aroma with the lavender will spark your imagination. Eucalyptus will help defog your brain and sooth your cuts, grazes and skin conditions.
Eucalyptus oil is great for decongestion, coughing and just feeling yucky. With the Summer changing into autumn, the fright of a cold is just around the corner. Having a massage with eucalyptus oil, will help fight off the cold and help you stay happy and healthy for the coming months.
Combined with the lavender the eucalyptus smells amazing, this combination is by far one of the best Adonis Massage blends we have created. Each aroma has its own moment, yet each is subtly different. The other great benefit to having eucalyptus oil in our massage blend is that is a great antiseptic.
It will carefully soothe any cuts, grazes or skin conditions while moisturising and reducing inflammation. All that healing, brain defogging and relaxation. What more could you ask for?
Potent peppermint pinch
Peppermint a lasting memory of the summer ice cream or the sweet build up to Christmas. We all love peppermint and that combined with the lavender and eucalyptus is going to leave you extremely happy after your massage.
We have combined peppermint into our new blend as it has a great effect on releasing tension, muscle pain and headaches. If you suffer from headaches, then a massage with peppermint oil may be just the cure.
Peppermint has a great inflammatory effect on muscles so combined with the eucalyptus you know you are going to leave your massage with a deeper release to your whole body. This anti-inflammatory effect is great for your skin to as it reduces redness and soreness.
Just reading about these three essential oils just shows you how great they are together. This combination stimulates your senses with the varied aromas and subtle nature of each individual scent. The great effect they have on helping you relax and then the great way they help to reduce inflammation and treat skin conditions.
Adonis has gone all out to ensure your next Swedish, Deep tissue, Naturist or Deluxe massage leaves you happy, stress free and looking great. Looking forward to seeing you at your next booking.
The New Adonis Massage Oil Blend, Are you Ready?
Sept 2019 blend
Like coffee which has different blends and strengths, here at Adonis our massage oil has different blends too. We use a very good and premium base oil to which we add a variety of essential oils. We ensure all our massage oil blends give you the best type of massage. We look to blend oils that have a nice aroma, are good for the skin and also make the senses tingle with a sensual twist. Essential oils like Rose, Orange, Tea Tree and Lemon are amongst the many we have used already.
We have been trying different combinations of essential oils and this time is no different. Our most recent blend of massage will ensure maximum relaxation takes place, feeds and heals the skin and has been commented on being the best, adding to the already exciting sensual touch of your gay massage.
Peppermint, Eucalyptus and Lavender, sensual and exciting combined together.
Eucalyptus
Origins all the way from the outback, Australian Aborigines used eucalyptus in everyday life for its healing properties. So popular that it is grown around the world and is also known as Nilgiri oil. It has been used in many ways for its medicinal properties, colds, cuts, mouthwashes, rubs, inhalers, even soap. The leaves of the eucalyptus tree are harvested, dried and the oil extracted. It is a great essential for massage as it helps treat any cuts, sores and wounds on the skin (even the ones you probably didn't know you had). The decongestion properties make it a great oil for the Autumn/Winter season. Fighting the potential flu and cold bugs. The sweet and defined aroma also creates an atmosphere of Australia and makes a mental imprint on the mind of being in the far east.
Peppermint
That aroma like peppermints, fresh mint or even candy rock from the seaside. Peppermint originates from China and Japan. It has also been referred to in the ancient texts from Greece. Peppermint has that sweet aroma and taste. Fresh mint has that great aroma and the oil that id extracted is even more intense. Great for a cooling and soothing affect on the skin. Relieves like the eucalyptus wounds, cuts and grazes. One of the most profound benefits of using peppermint oil is that it brightens dull skin. If you suffer from mild skin conditions such as acne or excess oil then peppermint is ideal as it reduces the oiliness in the skin. The oil helps unblock pores and soothes any irritations.
Lavender
Alongside all the soothing and healing from the eucalyptus and peppermint, lavender is amazing to help you relax and give you that end of the day feeling. Lavender has been used throughout history for its soothing and relaxing properties. If you struggle to sleep, then a drop of lavender oil on your pillow or a lavender bag in your bed will help you fall asleep. As an oil for massage it creates a relaxing atmosphere. This oil is supplemented by the mental image of candlelight and can make the massage even more relaxing. It complements the other oils as it helps reduce redness, patches of blotchiness and scarring. It has anti-inflammatory properties which is great for those that have sun burn, cuts and sores. It also a great for those with skin conditions such as acne, eczema and other dry skins conditions.
This great combination of essential oils has to be our best to date. Such a great combinations for relaxation, great of reducing skin conditions and the aroma is amazing. The subtle lavender combined with the peppermint, infused with the eucalyptus invites you to test your senses. Add this to the firm, manly hands of your Adonis masseur then you'll leave even happier than you have before. We enjoy created blends that ensure you get the best for your massage. In Manchester soon? Why not come and see for yourself? We guarantee you will not be disappointed.