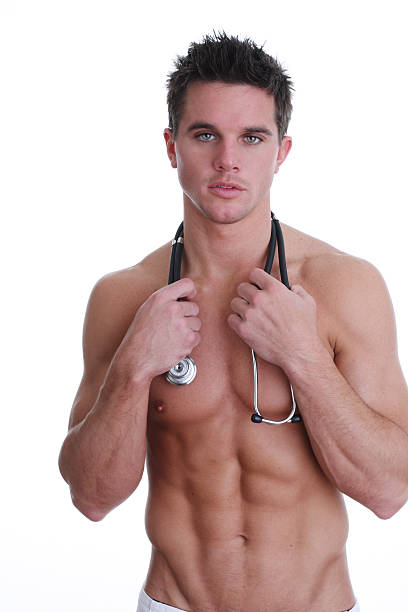 We are getting into a routine now with the 'new norm' and looking forward to being out of lock down. We are already prepping here at Adonis for the return to being able to offer the best 5 star massages you have come to know and love. It goes without a doubt that we have been given an opportunity that most don't want to see. Time. From working from home, to not being able to work, to have the support of the government means we do have a lot more time.
Time is so important, like most who usually book a massage for 'me' some time, time to forget work, to forget the troubles that you face every day. When we get back you will still want that time and we will be here waiting with firm hands to help you take time for self-care.
So while you await the go, you can do many things to give you a space to relax and also keep up a good routine for self-care.
All those jobs you've been putting off, those jobs your partner nags you about or just those jobs you never seem to have time around work and family that never get done. Putting these jobs into your routine like we discussed in the previous blog means to can add more time to having a hot bath, enjoying a good book because you will have a free mind and you will want to chill.
Painting
Painting can be very therapeutic and a very good cardio workout. Find that room in the house/apartment you have left since you moved in. what you can do is make intoa project for a better workspace for lockdown (you may be working from home longer than you think), a nice calm and clean bedroom for your new bedtime routine, a space you can work out in or complete your yoga. What ever it is you have time now to do it and the organising and activity will be a break for you to relax. We have been doing the same for the return, we have painted the studio, tidied up the skirting boards and removed furniture from the room. When we return you will feel more relaxed in the space and find we have provided a sanctuary you will want to visit more often.
Dancing
Strange to say but put some good music on and dance the day away. If you like to sing in the shower then sing away until you are clean, while cooking put on those disco tunes and bop with the spoon. Housework can be even more fun with some music on, even try tik tock and make some wild music videos. The music will lift your mood, the exercise will increase your energy levels and you will find you can relax more. Don't sit in a quiet office, house or garden. Have music on quietly in the background to stimulate your mind, to improve your focus and to ensure that you relax throughout the day.
Gardening
Nothing better than feeling that you have accomplished something that you can then enjoy. With the weather being so nice it about time you sorted out that garden. It will keep you busy throughout those lockdown days; it will stimulate your mind, it will add to your daily exercise and you will feel great afterwards. Take it day by day giving yourself a task each day, time to chill then enjoy.
Giving yourself an outdoor sanctuary will be one of the best things you can do during lockdown. You will be able to sunbathe (naked if you can J), you could put in a hot tub to help massage those aching muscles, maybe a new decking so you can sit and read your book. The garden can then be a place to hide away now but then think about it after lockdown, long day at work, having an Adonis massage and then coming home to enjoy the sun in your garden to finish of a busy day.
Cooking
We have blogged about the benefits of essential oils and candles, so what about the benefits of cooking. Strange you may think but very stimulating and relaxing. We know not everyone is a cook but being able to with the time you have to try new recipes might be just what you need to relax. The smells from chopping fresh vegetable, herbs and fruits stimulate your senses. Those benefits from citrus oils are just the same from smelling them as a slice with ice in a drink or as a seasoning on your stir fry. Using fresh fruit and vegetables for cooking engages your senses, they are better for you and if you stick to a clean and healthy eating routine you will have more energy and focus in your day.
Being able to combine ingredients, getting your hands into mix or just the build-up to tasting the flavours and smells can let you unwind. Experiments with chillies, fresh herbs and local honey. These help you build up your immune system and prepare you for the summer weather outside. Imagine coming out of lockdown having more energy and being happier.
Just like that massage you like so much mixing ingredients or doing some baking you can stimulate your touch and adding in some chocolate well that's a night in for one for sure. Read our previous blog on chocolate. Whatever your cooking level doing something that's stimulate your senses lets your mind unwind.
What's next…….
All these ideas are things that can help you fight the lockdown blues, give you other things to do to help you relax and also make those massages even more enjoyable in your pre and post massage routine.  We look forward to seeing you on the other side for a massage in Manchester and can't wait to hear about what you got up to, to help you relax and stimulate your senses. Above all, stay safe.
by Zac @ Adonis