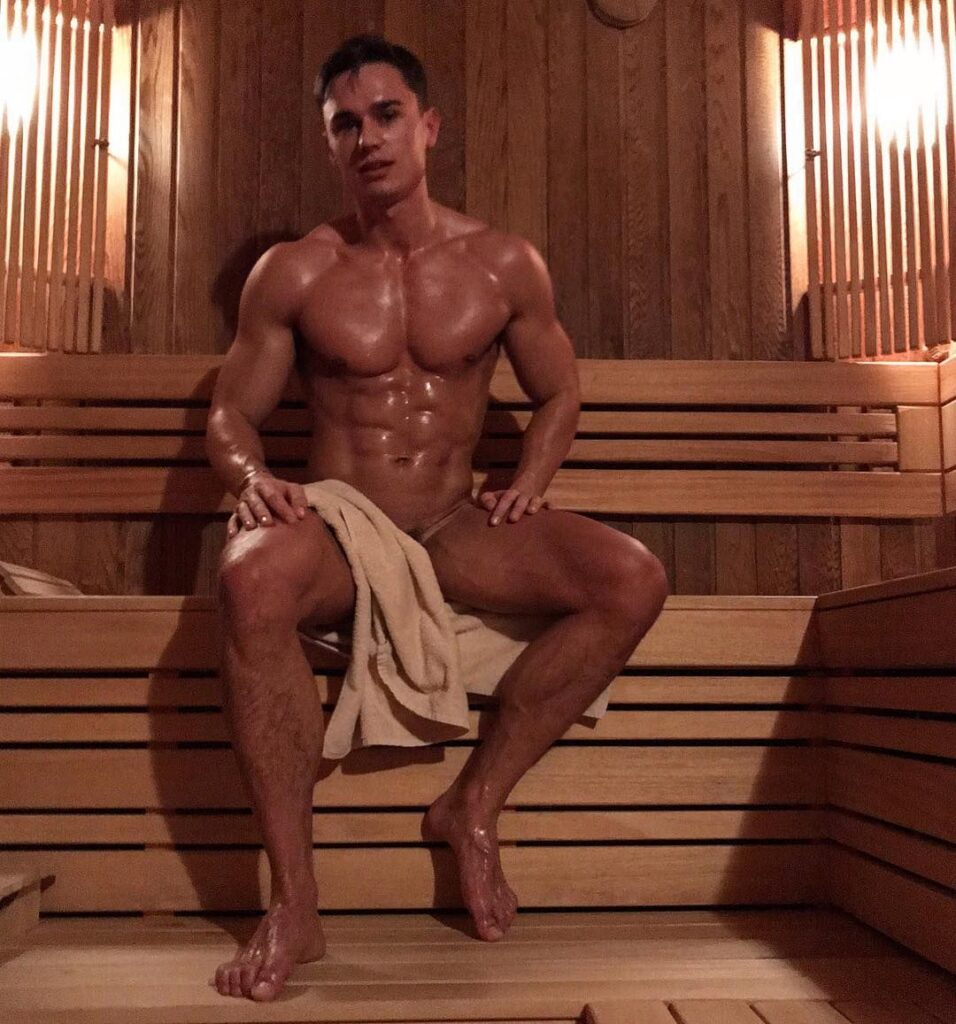 Many of us love to hit the gym hard to complete a good gym session then head to the steam room, sauna or hot tub to relax and unwind. This is great and we suggest having this pampering relaxation in combination with a Gay Massage here in Manchester
Massage
The benefits we have already discussed in previous blogs but what we will say is a good massage will leave you feeling relaxed, refreshed and ready for the next challenge. A good massage needs firm hands, pressure that you can enjoy and feel working. The room will be warm, inviting and allow you to just unwind.
Utilise a good massage with a trip to the steam room, sauna or hot tub and see the ongoing benefits to your health and well-being.
Steam Room
The steam room is a very different type of therapy to the sauna and both have a great way of increasing your blood flow, removing toxins and letting you relax. The heat in the steam room is wet and very visible from the moment you walk in. The heat makes you sweat and the steam itself can sometimes have essential oils in it, more often than not eucalyptus. This is a great oil to help relieve congestion and help sooth the skin.
The heat can be a little unbearable but is well worth it. The heat helps soothe aches and pains in the muscles and after a good massage will feel totally amazing. The steam helps clear your head, helps you decongest and clears the skin from any oils, toxins and daily smells.
Sauna
Like the steam room you are going to feel the heat from the moment you open the sauna door. This heat is dry and can tends to make you feel dry in the mouth. When using a sauna, you need to be very vigilant to how long you are in the sauna itself. The dry heat tends to dehydrate you and you need to ensure you drink plenty of fluids.
The heat like the steam room will sooth your aching muscles and make your body sweat out toxins. Just moving around in a sauna can be a challenge and an experience as the wooden surfaces become hot. This is great to target aching muscles as you can directly apply the heat and pressure to where you need it most. Unlike the steam room, you may want to take your towel into the sauna to sit on or have to wipe the immense sweat that you will excrete.
Again, you may find that the sauna has had essential oils used in the water that creates the steam to help you relax or decongest. If not the unique aroma from the wood and heat will stimulate your senses and help you relax.
Hot Tub or Hydro Pool
Both a hot tub or hydro pool are great for helping you to unwind and ease the aches and muscle tensions you may have. The heated water soothes your muscles and aches, the salt or chlorinated water soothes and heals any cuts, grazes or skin conditions and the jet of water massage your muscles.
The jets of water also provide air flow (oxygen) to your body with stimulates the skin and improves blood circulation, so after a good massage this would be great to help remove toxins and to continue the circulation stimulation from the massage. These jets can be used to target muscles that have been worked or to massage them more with a different type of pressure.
Like the steam room and sauna, you have to be careful how long you use a hot tub/ hydro pool for as the heat and stimulation will dehydrate you.
When using any of the above facilities refer to the safety information provided in each establishment or the after-care information your masseur provides you.
Above all enjoy a Adonis Gay Massage in combination with these other ways to help you maximise your relaxation, reduce tension and restore your muscles. We look forward to seeing you soon.
Our top recommendations for a hot tub (hydro pool), steam room or sauna are:
Bannatynes, Whitworth Street, Manchester – a tranquil basement filled with mood lighting, laze around the underlit swimming pool or steam/sauna in there very well-kept rooms all in one unique space. With a hydro pool that overlooks the pool in the arches of the basement. Just being in the old vintage basement allows you to chill out and relax.
Nuffield Health, Printworks, Manchester – a great space for a swim, hydro pool and steam. Steam rooms are sex specific and located in the changing rooms means you can chill out followed by a long shower. Another great pool with hydro pool overlooking it. Sauna and Steam room easily accessible and maintained to a high standard.