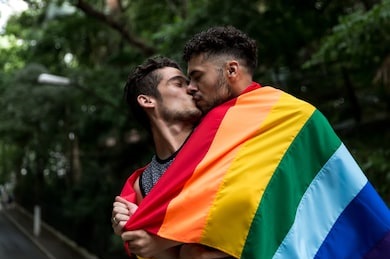 It's Pride Month. Whoop. And although It May feel June this year in Manchester has rolled around very quickly, let's all hope we can celebrate this year's pride month with a little bit more flair and a lot more style.
It obviously goes without saying that we here at Adonis support and celebrate pride in all its glory. We say be proud of who you are and love the skin you're in!
Pride isn't just about the ongoing and constant campaign for equality, nor is it just supporting your fellow GLBTQ+s.  Is also about celebrating the pride that you having in yourself.  A chance to celebrate your own individual light and let it shine.