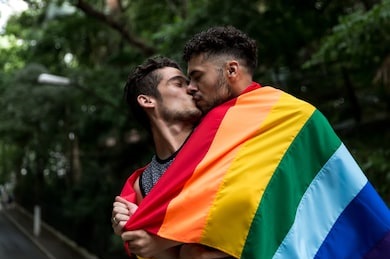 It's Gay Pride Month. Whoop.
It obviously goes without saying that we here at Adonis support and celebrate pride in all its glory. We say be proud of who you are and love the skin you're in!
Pride Month isn't just about the ongoing and constant campaign for equality, nor is it just supporting your fellow GLBTQIA+.  Is also about celebrating the pride that you having in yourself.  A chance to celebrate your own individual light and let it truely shine.
Pride with Posativity
Gay Pride Parades
London Gay Pride is in just a few weeks on the 2nd July, and Manchster Gay Pride doesnt roll around untill the weekend of August 26th. Gran Canaria has had its summer pride and its winter pride is in November. We will post a blog for all of these nearer the time and keep you up to date on whats going on where.