if you have never been to a gay male to male massage before then it can be a little daunting as to what to expect. Are you super excited and counting the minutes away before your male to male massage? Thought so. Here are a few pointers on stuff to do, or not to do before, after and during your appointment.
Before your gay male to male massage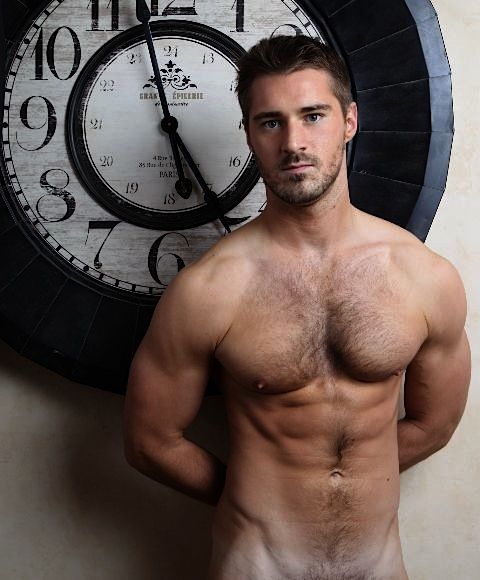 Don't be sloshed
It's best to not drink alcohol before a massage and certainly not turn up absolutely smashed. A good massage therapist will not proceed with an appointment anyway if someone comes drunk as the proverbial skunk.
No Drugs
No drugs. Period. There is not wiggle room on this guys.
Food, to eat or not to eat.
It's best not to eat tons of food before your massage.
But it's also not good to be lying there frustrated and not in the moment because all you want is something to shuv in your mouth. Your stomach rumbling may be original backing to the massage music but its doesn't make a massage comfortable if your starving.
Be on time
It's important that you do not arrive more than 5 mins before your appointment time. This insures that the only person you will see, and who will see you, is your masseur. Equally try not to be late, your appointment time starts at the time you book so you really don't want to be stuckin traffic knowing your actually missing massage time.
Spill The Beans
Inform your masseur of any Medical conditions, allergies or new and old injuries before your massage starts.
Think about the afters
Try and leave some free time after your massage. either so you can chill out a little and not have to rush off like man possessed, also if you have a little free time after and decide you want to extend your massage, you can do this if you have planned ahead. If your masseur has no appointments immediately after yours then its fine to ask in the massage it you want to extend the time a little.
During your gay male to male massage
The Greeting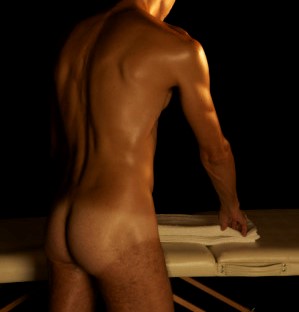 When you arrive you will be greeted by your masseur.
The Music
There will be, of course, relaxing music that will also play for the duration of your massage. If the music type is not to your exact taste, don't be afraid to politely say, it's all about making it the most relaxing and comfortable experience for you.
Candles
The massage room has a lamp and some candles.
Undress
You will first be given some time to undress, and if you need a shower we have one of those too. Although it's best to shower before you arrive so you are not using your massage time to shower.
The Massage
You will be asked to lie on the massage table face down, your masseur will start on your back. In a Swedish or deep tissue massage you may protect your modesty with a towel or underwear if you choose. (If you are leaving your underwear on, we recommend ones that will not stain or not your best jock or designer briefs. They may get a small amount of oil on. (And no we are not buying you a new pair if they do…own risk blar blar Ts&Cs ).
Chatter box or strong silent type?
If you want to chat that's fine, or if you want to be silent that's cool too.
After your gay male to male massage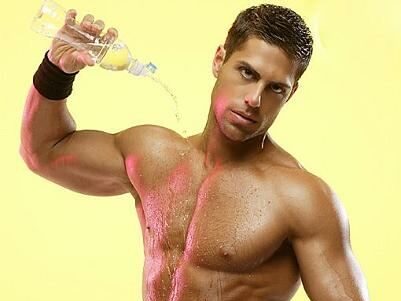 So, you've had your massage, feel all relaxed, released all that tension, and now you want to know how to make the chilled fuzzy feeling last?
H2O, drink it
Although the guy in the pic might be having some object / mouth coordination problems, after your massage, make sure you drink lots of water. A good massage stimulates your lymph, circulation and flush out toxins. Drinking water will help this process. Most people don't drink enough water anyway, so go on, glug it down.
Go and Chill, maybe watch Netflix
You will feel very relaxed after you massage so, to get the most benefit from the experience we recommend your post massage activities to not be something too energetic or stimulating. Just go and chill. This is especially important for a deep tissue massage.
Don't pig out
Just like before your massage. Don't go and chow down on half a side of cow. Eating too much food can make you feel bloated and groggy. #FoodComa.
Avoid alcohol and caffeine
As stated above it's best if you drink plenty of water and as both alcohol and caffeine dehydrate you, its best to avoid the, for at least an hour or afterwards. Don't pull your face. It's not gonna kill ya.
Book another massage
Oh yes, We went there. But on a serious note, a regular massage can do you the world of good. Get cracking book another massage