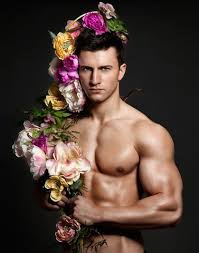 There are many benefits to using aromatherapy oils in a massage and generally in your day to day life. Generally speaking an aromatherapy massage is a standard Swedish massage where the massage oil contains essential oils. Adonis massage use aromatherapy in most massages as it ensures every client get the best massage service every time. We do offer a range of massage oils so ask your masseur or check out the website for the options available.
Why use essential oils?
Essential oil molecules are absorbed by the skin or inhaled in the air. This allows the benefits of each type of oil to have an effect on your senses, mind and body. Research has found that essential oils affect the limbic system which is the part of the brain known for emotions.
So having essential oils in your massage oil, burning in an oil burner or in a candle allow you to experience a range of mind and body sensations. The main purpose is to ensure every massage allows you to unwind and relax to the max.
Different properties for different needs
Essential oils as we have started to blog about have a range of properties for the mind and body and when combined can leave you feeling relaxed, calm or even reenergised.
Chamomile and lavender essential oils are known for their calming properties. Having camomile tea before bed calms and lets you unwind. Lavender oil near or on your pillow helps you relax and aids sleep. So, their oils are great for creating a calming atmosphere and sensation on the skin.
Citrus oils like lemon and orange have uplifting and energising affects. They remind you of summer days, holidays and that has a great effect on the mind and body.
Many massage techniques come from the Swedish massage but having the essential oils makes the affects more beneficial and longer lasting. Using a mixture of essential oils can help:
Anxiety
Depression
Insomnia
Skin conditions
Joint pain
Aromatherapy Massage
Your massage will no doubt leave you relaxed and energised for the day or night ahead or even the following day. So what to expect. Your masseur will usually have options available but usually will use a pre blended massage oil ready. They will always ask you if you have any allergies and will offer the best blend, they have available this might include coconut oil, and a choice of two different blends they have put together.
Remember don't be shy to ask your masseur what blend they are currently having and the affects they will have on your mind and body.
Your masseur will already have an oil burner burning a blend of essential oils to set the mood or will use essential oil candles. Adonis masseurs use high quality essential oils and mixes them well in advance to ensure they have the maximum fragrance for your massage.
You will have the massage as usually with you lying on the massage table and enjoying 60 to 90 minutes of firm hands sensually massaging your aches and allowing you to drift in a peaceful and relaxing world.
If you like the blend of oil or a fragrance you experience during your massage, then ask your masseur to find out which it is. As when you leave the studio you can find and purchase a small bottle of the particular oil to use at home to help you relax. Nothing better than coming home to those fragrances you love so much to help your mind and body unwind.